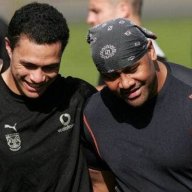 mt.wellington
Warriors Orange Peeler
Contributor
Who Should The Warriors Sign For 2018/2019?
​

This thread is for players you want to see signed by the club that dont have a rumour attached to them. Players like the ones above for example.
Unlike the Recruitment thread you can name anyone you wish from any code, country or planet.
We admins will start the ball rolling.
We need to sign a big bopper monster freak 85 minute prop!
How about Dean Whare? Rene Ranger? James Graham? Cooper Cronk? Incredible Hulk?
Fire away guys...