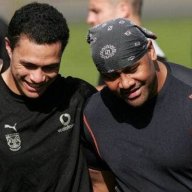 mt.wellington
Warriors Orange Peeler
Contributor
Anyone know who use to update the Warriors Wikipedia posts? Pretty sure
¿N. ig-mah¿
told me he use to play around with it a bit.
The season pages haven't been done since 2018 and the players list is all over the place starting from Greg Alexander as Warrior #1. Our club use to have the most uptodate info on there but its seems to have fallen by the wayside sadly.
Basically a cry for help in getting it updated...