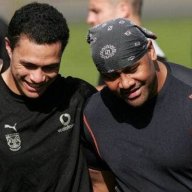 mt.wellington
Warriors Orange Peeler
Contributor
119. KANE FERRIS
Last update
113 Matt Jobson - ??? 2008 QLD Cup Easts Tigers Managed to track him down. Working as a valuer at LMW Hegney, Gold Coast, Australia. Below is his LinkedIn profile and what LMW are all about... https://www.linkedin.com/pub/matthew-jobson/31/b44/ab8 https://www.lmwhegney.com.au/home/w6/i2/
nzwarriors.com
We didn't have much on Kane Ferris during our last update in 2015 apart from the fact that he was playing for the Celebration Lions in Christchurch and was still being selected for the odd Canterbury Bulls game.
Info is still vague on Kane but he is still living in Christchurch as of January 2022 at least. Found a possible job for him but its from one of those websites that farms info off other sites and tries to sell it.
I checked the He Waka Tapu site and he is not part of the staff they had showing. Have reached out to
OMG
who hasn't been back to the forum in a while but knows Kane well. Will have to revisit this one soon...