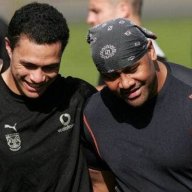 mt.wellington
Warriors Orange Peeler
Contributor
Would Ryan Papz have been on the Warriors radar if he had been a local junior? Nope. Would Stacey be big enough to be on the Warriors radar if he was a local junior in the present day? Probably not. That's what needs to change.
Most clubs wont even look at a kid unless they are 6ft. There are some truly gifted kids being overlooked because they are 5ft and change. Conversely there are a lot of average kids getting signed because they are 6ft plus at only 14 years old. Doesn't seem to matter what position either. Height, weight and how fast can they run around the field 4 times. Forget the time limit but I'll try find out.
You'll find anyone getting signed outside those requirements are the rare exception these days...