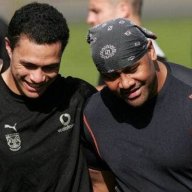 mt.wellington
Warriors Orange Peeler
Contributor
In your opinion ... What is Stan Martin's and more importantly, Dixon McIvor's reputation like?
I have never dealt with any of them but from what I hear they are very well respected.
I have never heard a parent with kids or players signed to Sportvision say a bad word about them. Quite the opposite in fact. They are glowing in their praise for how good SV are. Stan Martin has always had a very reputation in that regard.
Those parents that know and are involved in league will hear which recruiters to seek out or avoid. SV are right up as the best...