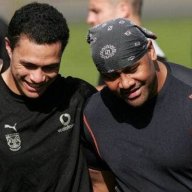 mt.wellington
Warriors Orange Peeler
Contributor
Mount Wellington will know for sure but my understanding is when they are signed for say $300,000 that is the maximum they might earn including match payments. If they spend the whole time injured they get less.
This is what I was told.
Depends on the way the contract is structured.
Most regular starters (Simon Mannering, Ben Matulino,
Roger Tuivasa-Sheck
, etc) get signed to straight contracts. Their salary is the same regardless of whether they play or not. No match payments.
Most of the rest of the top 25 will get match payments for any NRL games. Players like Sam
Lisone
. When you see players like Solomone Kata or Tuimoala Lolohea get re-signed its generally a little cheaper for the club but ensures a base salary for the players whether they play or not.
Some get a straight contract for NSW Cup with match payments only coming into effect if they make the NRL team. This is a requirement under NRL rules and generally isnt worded into the contract...