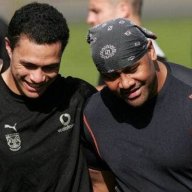 mt.wellington
Warriors Orange Peeler
Contributor
Anyone have any idea of how much space we might have in our cap? Weather we could make a late play at any of those centers? Mt.Welly?
Id imagine only the NRL, Jim Doyle, and a member or two or the Board would know the figure.
Same answer as above. What we can deduce though from comments that Jim Doyle has made and the recent bargain signings (Jeff Robson, Blake Asyhford, Charnze Nicoll-Klokstad) is that we have very little of it left for next season.
Just an assumption but I think we are done for 2016. Tony Iro would probably be working with Cappy on our 2017 recruitment and re-signings.
The following players are off contract though we know that Charlie Gubb has a club option for another season...
Off Contract 2016:
Ben Henry 2016
Charlie Gubb 2016
John Palavi 2016
Jonathan Wright 2016
Marata Nikore 2016
Mason Lino 2016
Raymond Faitala-Mariner 2016
Sione Lousi 2016