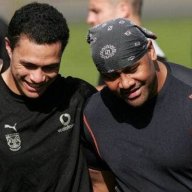 mt.wellington
Warriors Orange Peeler
Contributor
does anyone know how much cap space we have left?
Id imagine only the NRL, Jim Doyle, and a member or two or the Board would know the figure.
No one on here thats for sure. Only guesses based on nothing much. The article posted above suggests we made a 'big money offer'. We most likely would have used money thats already currently being paid to players that may be coming off contract this year.
The only I know for sure is that every club
must
spend 90% of its cap every year. I doubt we have half a million just sitting idle though...