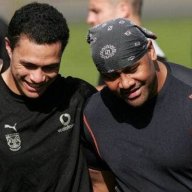 mt.wellington
Warriors Orange Peeler
Contributor
I can't believe the club would cut all junior teams, and the reserve grade side and expect us to develop players? They must of had another plan of sorts instead. Anyone know what they were thinking?
As I posted in the first post of this thread they were going to rely on Redcliffe and develop the rest in the Auckland Fox Memorial. The plan was to not only develop the players but develop the local footy scene.
Reality is it was a cost cutting exercise just like how they are gutting out the office and training staff...