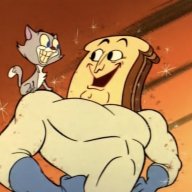 Christchurch Born n bred white bait fed.
Contributor
Warriors Books
MOD NOTE: Biographies can be discussed in player discussion threads
**
​
Right just finished Simons book it was a good read, the diary at the end was abit slow but hey i got some insight to what the club was like thru his years there,
for me I like the part were he talked about the Game that we got a hiding and the boys were walking around laughing and smiling and how it pissed him off like it did us fans.
any way I am now looking for another Warriors Book to read any suggestions on what would be a great read, I have herd Michael Lucks book is good can anyone tell me the name of his book?
Cheers
Last edited by a moderator: