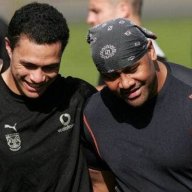 mt.wellington
Warriors Orange Peeler
How did Wairangi's brother go?
TBH I thought he was the only player who showed abit of promise. Goes hard and isnt scared to get in there and tackle some of the bigger boys. I liked him...[DOUBLEPOST=1363108321,1363094799][/DOUBLEPOST]
Big shuffle for Vodafone Junior Warriors
Richard Becht
Tuesday 12 March 2013 9:21 PM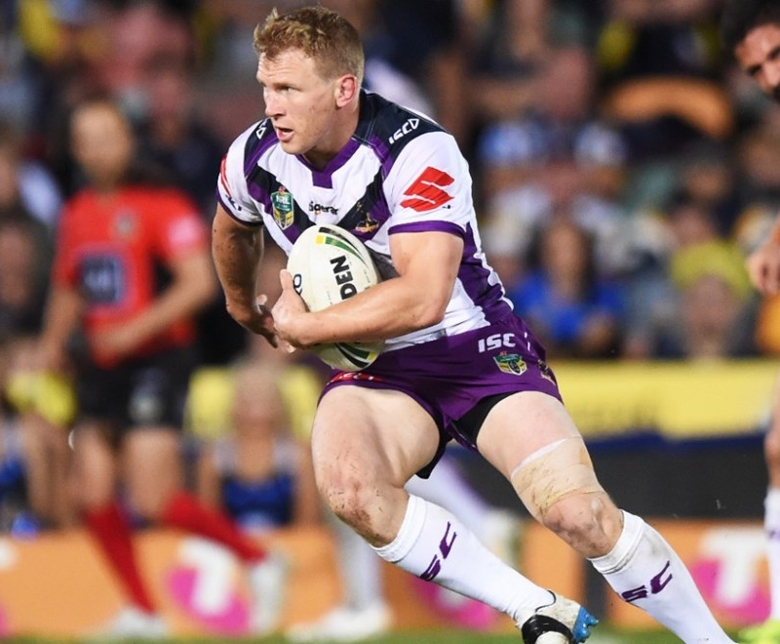 A remodelled Vodafone Junior Warriors side will take on the Sydney Roosters in Saturday night's second-round NYC match at Eden Park (5.15pm kick-off). Photo: Photosport.
Playing the curtain-raiser to the NRL team's ED3N – RISE WITH US contest, the Vodafone Junior Warriors could feature five players making their NYC debuts and another four making just their second appearances after being initiated in last weekend's unexpected 8-46 loss to Parramatta.
The newcomers in the starting line-up are Lafu Feagaiga in the centres and Vince
Afoa
in the front row while dynamic ex-rugby union schoolboy star Abraham Papalii, back rower Stedman Lefau and winger Esera Esera are on a six-man bench.
There are also combination changes. Second-year Vodafone Junior Warrior Ngataua Hukatai is at fullback after starting in the centres against the Eels while Tuimoala Lolohea, who wore the No 1 jersey last week, will start on the wing and
David Fusitua
is in the centres after starting on the wing against Parramatta.
The starting front rowers have changed with
Afoa
joined by Sam
Lisone
(used off the bench at Parramatta Stadium) and Newbigging moving up from the bench.
The four players who appeared last week but are not being used against the Roosters are Sione Feao, props James
Taylor
and Tama Koopu and second rower Kouma Samson.
"We had a disappointing day against the Eels but at this stage of the season it's also important to have a look at different players in the squad to ensure they have an early experience of the competition," said Vodafone Junior Warriors head coach John Ackland.
"We also need to try some players in other roles so we have a sense of their ability to cover other positions."
The Vodafone Junior Warriors go into Saturday's encounter knowing they won the first two home games the club took to Eden Park, beating Parramatta 20-16 in 2011 and Manly 30-16 last year.
In the Roosters they face a side coming off a 26-24 win against South Sydney.
There were no redeeming features in the Vodafone Junior Warriors' performance last week, aside from captain David Bhana's heroic defensive effort in making a mammoth 52 tackles. He has started the new campaign where he finished in 2012 as the competition's top tackler.
When they last met, the Roosters knocked the Vodafone Junior Warriors out of the finals last September.
VODAFONE JUNIOR WARRIORS v SYDNEY ROOSTERS
Eden Park, Auckland
5.15pm, Saturday, March 16
Referees: Matt Noyen & Chris Sutton
VODAFONE JUNIOR WARRIORS
1 NGATAUA HUKATAI
2 TUIMOALA LOLOHEA
3 LAFU FEAGAIGA
4
DAVID FUSITUA
5 VILIAMI LOLOHEA
6 EKO MALU
7 MASON LINO
8 VINCENT
AFOA
9 MICHAEL SIO
10 SAM
LISONE
11 RAYMOND FAITALA-MARINER
12 ERIC NEWBIGGING
13 DAVID BHANA (c)
Interchange:
14 VILIAMI KAVEINGA
15 ABRAHAM PAPALII
16 ALBERT VETE
17 STEDMAN LEFAU
18 ESERA ESERA
20 TRENT BISHOP
HEAD COACH: JOHN ACKLAND