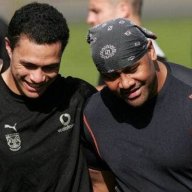 mt.wellington
Warriors Orange Peeler
Contributor
Nah, but from all reports this guy is a complete douche...and needs to go for the benefit of the game
If he has some knowledge/leadership to impart you think he would of already done so.

What would be his legacy?? to sell Carlaw Park
Or buy lots of pubs, to try and secure funding...lol

The guy I was talking about was or is the CEO ......very feminine

From all reports very shady and plenty of conflicts of interests over the years.
Patrick Carthy ARL CEO since 1995. 18 years!