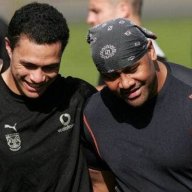 mt.wellington
Warriors Orange Peeler
Contributor
Rotorua Boys' first XV star signs with NZ Warriors
4 Aug, 2018 8:10am
4 minutes to read
Rotorua Boys' High School first XV star Selesitino
Ravutaumada
has signed with New Zealand Warriors. Photo / Stephen Parker
Looking through file photos of Rotorua Boys' High School First XV star Selesitino
Ravutaumada
, it is no coincidence that in most of them he is slipping out of tackles and leaving opposition players in his dust. It's just what he does.
Blessed with an overwhelming amount of speed and X-factor, the 18-year-old has taken the first step towards a career in sport after school, signing with the New Zealand Warriors this week.
Ravutaumada
's story is one of drive, determination and a willingness to support his family. He moved to Rotorua from Fiji two years ago on a rugby scholarship at Rotorua Boys' High School with the long-term goal of forging a professional sporting career so he could afford to bring his family over from Fiji.
Signing with the Auckland-based NRL side is a massive step in the right direction. He follows in the footsteps of his 2017 first XV teammates
Hayze Perham
and
Tom Ale
who signed similar contracts last year.
Ravutaumada
will make the move to Auckland in November, when he finishes school.
He said he was happy about the move and grateful for the opportunity.
"It's pretty cool, I'm excited. The Warriors gave me the best deal. I played league last year for the New Zealand schools team, league is probably easier, you play more structure.
Rotorua Boys' High School first XV fullback Selesitino
Ravutaumada
on his way to scoring a try against Gisborne Boys' High School in the Super 8 competition. Photo / File
"My family were freaking out when I told them. My goal is to get them over here in three years, so they can stay here. I just want to help my family."
He will start off with the Warriors' development side and is likely to ply his trade in the centres or on the wing where his tackle-breaking ability should shine. He said his favourite thing about rugby - union and league - was running around with his team-mates and "gassing people".
As well as linking up with former teammates
Perham
and Ale,
Ravutaumada
was looking forward to learning from some of the world's best players, such as
Roger Tuivasa-Sheck
and
Shaun Johnson
.
While blessed with natural attacking flair, he has worked hard on his game in the last two years and credits the school and his coaches for helping him get to this point in his career.
Selesitino
Ravutaumada
makes a break against Tauranga Boys' College. Photo / File
Rotorua Boys' High School principal Chris Grinter said: "This is a wonderful opportunity for Selesitino, he is definitely a talented sportsman, with a very bright future. This opportunity with the Warriors will give him every opportunity to build a successful career.
"The fact that two of our first XV players from last year are with the Warriors this year also provides further support for a young man who is living away from his homeland of Fiji."
Grinter said
Ravutaumada
had worked hard on his overall game since arriving at the school.
"Selesitino, like most of the young men we get from the Pacific Islands, arrived with good skills, lots of speed but lacked the understanding and pattern of the New Zealand game of rugby. This takes these boys at least a year, sometimes even two years, to become fully confident and comfortable with how New Zealanders at high school play rugby.
"Selesitino started to shine last year and this year in Year 13 is excelling now that he's built that confidence and understanding. His potential was widely recognised and he indeed had a number of opportunities in both rugby and league to consider, which he did carefully before making this final decision."
https://www.nzherald.co.nz/rotorua-daily-post/sport/news/article.cfm?c_id=1503436&objectid=12100397
Last edited: