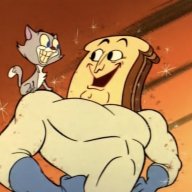 Navigator
Christchurch Born n bred white bait fed.
Contributor
Well if you don't want that amnesia to be taken away from you and replaced by sad Warriors memories, cover your ears now!...

The Warriors usually blow it in the last 15 minutes, we're 2-7 for the season.

Also, don't take a hint from the movie "Memento", about a guy who suffers an inability to make new memories and gets tattoos to remind himself of things...

Of course if you did, your body would end up covered in "Blew it in the Last 20 Minutes!" tats...

I'm looking forward to Saturday, too, BTW. I know just how you feel - next day you swear "never abloodygain will I watch those talentless gimps!", by Tuesday morning you're thinking "I wonder what the team will be for next week! We were so close last week, got so many things right, just fix that one thing and we'll start winning consistantly! Roll on the weekend!"[/quote]


definition of a warriors fan right there.