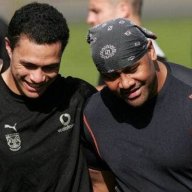 mt.wellington
Warriors Orange Peeler
Contributor
After the Round 12 game against the North Queensland Cowboys at Queensland Country Bank Stadium do you want to see any changes for the Round 14 game against the Melbourne Storm at Central Coast Stadium?
Promotions?
Demotions?
Any new injury concerns?
Any returning players?
Any tweaks to the bench?
Discuss...
WE HAVE A BYE NEXT WEEK IN ROUND 13
​