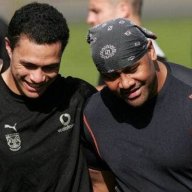 mt.wellington
Warriors Orange Peeler
Contributor
Pick Your Team 2018 Rnd 6 - Warriors vs Broncos
After the Round 5 game against the North Queensland Cowboys at Mt Smart Stadium do you want to see any changes for the Round 6 game against the Brisbane Broncos back at Mt Smart Stadium?
Promotions?
Demotions?
Any new injury concerns?
Any returning players?
Any tweaks to the bench?
Discuss...
Last edited: