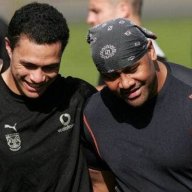 mt.wellington
Warriors Orange Peeler
Contributor
WELCOME TO THIS FORUMS FIRST EVER WARRIORS FINALS THREAD!!!
​
Yep its true. Since this forum started in 2012 we have never had to make a thread about our First Grade side playing finals footy lol.
At the time of posting this thread no opponent had yet been decided. Thread will be updated by admin ASAP...