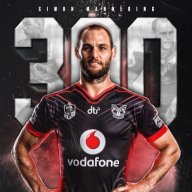 gREVUS
Long live the Rainbows and Butterflies
Contributor
Yeah, cos the legal highs have worked extremely well sold over the counter...yeah right.

People who sell drugs are scum, no matter if they are doing it legally or not. They don't think twice about harming others, as long as they are making the dollars.

No drug should ever be legalised to regulate them!
So alcohol should be illegal then?