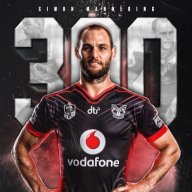 gREVUS
Long live the Rainbows and Butterflies
Contributor
Sam Burgess looking to come out of medical retirement for Souths next year. Who saw that salary cap rort of epic proportion coming...

2 million off the cap between him and Inglis.
shouldnt be allowed back either of them, but i bet they will be and end up with the roosters to boot.