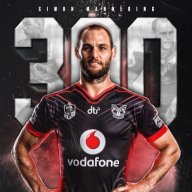 gREVUS
Long live the Rainbows and Butterflies
Contributor
I was half joking. But anyway,

Half Auckland population for a second team would be around 750 supporters. That is with a even split. Realistically 90% would stay with the Warriors and you might get a few hundred thousand supporting the new franchise.

Wellington central is 215k but Greater Wellington including up the Kapiti is 527k. Greater Christchurch is 520k. Combined they are 1m+ and eclipse a halved auckland without even pulling in the other major centres (New Plymouth, Palmerston North, Dunedin, etc).
your figures sound better, but i dont think many not living in cities travel to games, just my opinion. even if u put the franchise in two centers, they can only be based in 1. i personally cant see the support required anywhere but auckland. and i think a two team rivalry would be great for the game