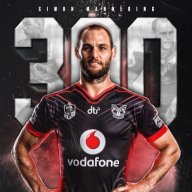 gREVUS
Long live the Rainbows and Butterflies
Contributor
Man what a game! But damn the Roosters were totally MUD!!! Real Deal!!
did they turn up to play, or did they think that the warriors were going to be a walk in the park.
I guarantee that this never happens again. The Warriors are big news in Aussie now.