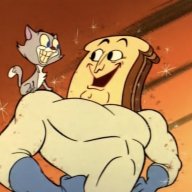 Navigator
Christchurch Born n bred white bait fed.
Contributor
I would have to say our youngsters put their hands up last night, well done to
Roache
, Ata, Maumolo and Cnk. Also Gavet
Yes Cnk did make a couple of mistakes but he didn't just disappear after them he came back and played on thru.
S.J had a good kicking game but his passing was off.
But all in all a wins a win the points are on the board, now if we can get our defense to stand up in PERTH. will come away with another win.