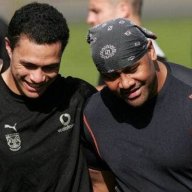 mt.wellington
Warriors Orange Peeler
Chanel is definitely flying under the radar a bit. I think the club has massive hopes for him. He had a hugely impressive U20 season, but it didn't get much attention because of how poorly the side did. Just 17 years old and already doing preseason training with first grade. I don't think it will be too long before we're putting Chanel in the same conversation as

Ata Hingano

in terms of potential.
Yeah Chanel was awesome this year. Debuted a couple days after his birthday when he was eligible. Watched him play age group for the Howick Hornets and he was definitely a cut above. Will be keeping a close eye on him this year. I expect him to play some ISP this season...