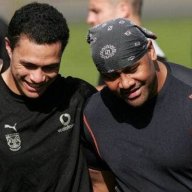 mt.wellington
Warriors Orange Peeler
Contributor
What happened to the site yesterday?
A few changes have also been added today. If you select a piece of text using the cursor, you can click the new button that will shown next to it called reply to do selective quoting. We had this previously, but this is a far better implementation of it.
So this is the same as the 'Quote me' thing? Nothing different bar the new text???