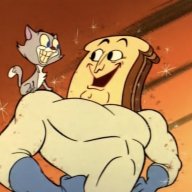 Navigator
Christchurch Born n bred white bait fed.
Contributor
The club might have been high on Cleary and his development while he was here but every single loss on stiff.co.nz was flooded with comments about sacking Cleary and replacing him with Bluey as he'd won a couple of comps in Super League.

They got their wish and look how that worked out.

Good article with Castle and Doyle. They both bring up some interesting points. Also like Castle's point about discussing stuff written in the paper that is wrong majority of the time; Doyle said the same thing last year if the press call him they don't get a story as he shoots it down straight away.
100 % agree.
And if the players come out and say its not the coach its us then play like they did against the bulldogs maybe cappy does know what he's doing and it was the players attitude that was messed up not the game plan.
STILL MY TEAM 100% WARRIOR FOR LIFE