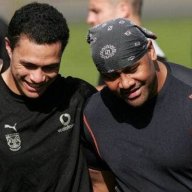 mt.wellington
Warriors Orange Peeler
Contributor
This is a thread for bits of Warriors related news, pics, tweets or even questions that dont really warrant their own thread.
Should the topic blow up then no doubt a thread will be created.
First example...
The Little General has had the team meeting room named in his honour at a VIP event at Mt. Smart...
https://www.warriors.co.nz/photogallerydisplay/VIP-Gym-Launch-Gallery/4633