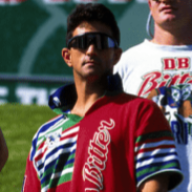 playdaball
Heritage Member
I was just up early and saw Jimmy Maloney drop a 1 pointer in golden point time from 40 off metres out.

Imagine if we had a general like that to guide us around this year?

BTW … he did throw a shocker 15 metres out from their own line that St Helen's couldn't finish off.
Catalan finish top of the table.