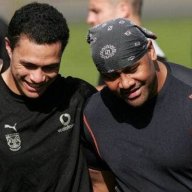 mt.wellington
Warriors Orange Peeler
Contributor
Tomkins reverted to being a Ref heckler under Bentham.

He really looked like he was reliving his ESL Days telling Bentham to "Fook off "

Just shows how muted Sam is when playing NRL by comparison.
Wasting his time doing it here. No ref would understand a word he's saying...