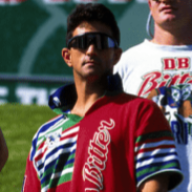 playdaball
Heritage Member
A thought …

Should the NRL help out the Warriors by offering salary cap relief?

Reasons;
1, As evident by recent happenings , the Warriors are struggling to get Australian players to cross the Tasman

2, Being based in Aust for the last few seasons has meant that the traditional depth has not grown as no reserve grade, age group teams for the Warriors

3, it's been stated that the NRL is grateful to the Warriors for moving to Aust as the comp May have folded - no reward to date for this

I'm not 100% sure what financial relief should be given but perhaps should be based on the average NRL salary x 2?

Some would say that the Storm and Canberra ( outside of NSW & QLD) are in a similar position but I think the Warriors have unique circumstances and play an important part in the NRL.

Thoughts?