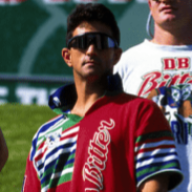 playdaball
Heritage Member
I mean it's not like Robinson is some genius business person either...
He was born into Autex so not a ground up success story...
He has taken Autex to the next level, after his father, David, build it.
The guy is a straight shooter who is extremely passionate. The Warriors are lucky to have him.
The reference about Stacey is no different to Wayne Bennett / Darius Boyd , Frank Endicott looking after his Canterbury boys boys etc. Loyalty is not a bad trait to have, it happens in business every day.
I don't agree with all decisions made at the Warriors but I admire Robinson for keeping this club going - he is pouring money & resources into this club.
Last edited: