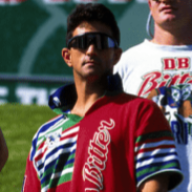 playdaball
Heritage Member
I'm not involved in local Akld RL anymore but I wonder how the local game is stacking up this year?
Over the last few years a number of clubs weren't able to field senior teams, I'd suggest that it would be the same again . I can think of clubs such as Ellerslie, Mt Wellington, New Lynn, ECB, Pukekohe, Ponsonby ( played in Otago).

Rugby Union in Akld had similar situations too .

Can anybody provide an update?