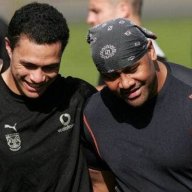 mt.wellington
Warriors Orange Peeler
Contributor
Got this from a mate who trains players at one of the NRL clubs.
About Sagele Augustino - "He's another Manu Vatuvei. He was with me at ..... but man bombed his chances by hanging around the wrong people. Warriors picked him up. Good buy, bonus being back."
Interesting that he rates him quite high, he also rated another young player who went real well when he debuted. I would think this guy has real potential knowing how my mate rates players.
He was part of the Manly system just recently and I think he was also picked up by the Raiders early on. Clearly has the physical attributes. Hopefully the mental side catches up soon too before its too late...