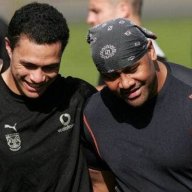 mt.wellington
Warriors Orange Peeler
Contributor
2022 Warriors Jersey and Merchandise Thread

​
Also have to tell you that from what I have heard Canterbury no longer have the Warriors suppliers contract. My source is 95% on that. I'm digging around other sources to try find out who might have the new gig but its not hard to tell from the OP pic who I've heard the top contender is.
Please remember that if your post is about the 2021 range than please ensure you post it to its relevant thread.
2021 Warriors Jersey and Merchandise thread A thread for the upcoming 2021 merchandise thread. This years release will be delayed because of COVID with some reports suggesting it might not be released until early next year. If you wish to discuss last seasons
2020
range or the CCC sale of...
nzwarriors.com