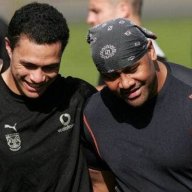 mt.wellington
Warriors Orange Peeler
Contributor
2021 Warriors Recruitment NEWS & RUMOUR
WARNING!!!



This thread is for Warriors recruitment OFFICIAL RELEASES, NEWS, LEAKS, RUMOURS AND GOOD OIL posts relating directly to that content.
​
All other non related posts or those that go off on a tangent should be posted in the link below.
2021 Warriors Recruitment DISCUSSION NRL: Re-signing Tohu
Harris
top priority for Warriors as other clubs can start negotiations Source: https://www.stuff.co.nz/sport/league/warriors/123272922/nrl-resigning-tohu-
harris
-top-priority-for-warriors-as-other-clubs-can-start-negotiations If...
nzwarriors.com
Off topic posts will be moved or deleted at mods discretion. Offenders will receive an automatic 3 day ban. We are done playing.
This thread is the sites most viewed and we get a lot of complaints about people waffling on about off topic discussions.
REPEAT OFF TOPIC OFFENDERS WILL BE BANNED FROM POSTING IN THIS THREAD PERMANENTLY!​
We make no apology for those that waste our precious time and get banned. Warnings will be issued when posts are moved...