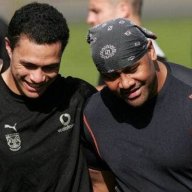 mt.wellington
Warriors Orange Peeler
Contributor
2020 Warriors Jersey and Merchandise thread
​
A thread for all posts on the Warriors upcoming
2020
merchandise range. Usually they release the new range mid to late November just in time for Christmas. Guessing they will do the same this year.
If you want to discuss 2019 merch please go to the correct thread ie When is the CCC end of year sale?
2019 Warriors Jerseys and Merchandise Thread *2005 10th Anniversary jersey When will the 2019 jerseys be revealed?
nzwarriors.com
If you have merchandise post about a random year other than 2019 or
2020
please post in the misc thread...
Alright, I'm bored, only working part-time. How about we create a pictorial history of every warriors jersey to this day? Here's 1995
nzwarriors.com