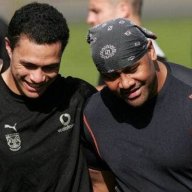 mt.wellington
Warriors Orange Peeler
Contributor
2019 Warriors Recruitment NEWS & RUMOUR
This thread is for Warriors recruitment
OFFICIAL RELEASES, NEWS, LEAKS, RUMOURS AND GOOD OIL
posts relating directly to that content.
All other non related posts or those that go off on a tangent should be posted in the link below.
https://www.nzwarriors.com/threads/2019-warriors-recruitment-discussion.61321/
Off topic posts will be moved or deleted at mods discretion.
REPEAT OFF TOPIC OFFENDERS WILL BE BANNED FROM POSTING IN THIS THREAD.
We make no apology for those that waste our precious time and get banned. Warnings will be issued when posts are moved...​