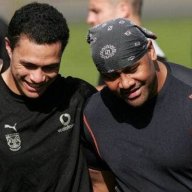 mt.wellington
Warriors Orange Peeler
Contributor

We wanted to let you know that we will be releasing information about our 2018 membership offerings later this month while autorenewals are set to take place in mid October for those who have selected that option.
Rest assured we are working hard to ensure our loyal members get the best products at the best prices.
Stay tuned for an announcement in late September and thanks again for your loyal support of the Vodafone Warriors.
If you have any questions in the meantime, please don't hesitate to contact the membership team.
Regards,
Membership Team