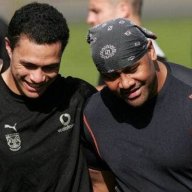 mt.wellington
Warriors Orange Peeler
Contributor
2018 Warriors Awards
​
Awards night is on the 2nd of September so the Sunday after the Raiders game.
You can already vote for your Vodafone Peoples Choice award at the link below. You can win an invite for the Awards night. That prize is drawn on the 5th of September
.
https://xd.wayin.com/display/contai...f/details?r=w072ec284215f97d72f203290bec1b132
Monday is actually the 3rd while the 5th is on the Wednesday. Not to mention the awards were on the Sunday lol...