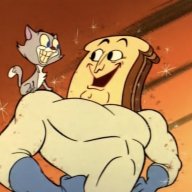 Navigator
Christchurch Born n bred white bait fed.
Contributor
Anyone got any updates on how Isaiah Papali'i is going? Heard he had been looking a long way off first grade is this still the case? Do people still see him as a potential first-grade wrecking ball or has that been scaled back?
he must be doing some thing right as he's named on the extended bench for the big boys..... I think he was injured a few weeks back.