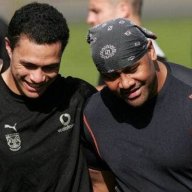 mt.wellington
Warriors Orange Peeler
Contributor
International Rugby League is coming to Canberra!
The Australian Kangaroos will take on the New Zealand Kiwis in the mid-season Test Match on Friday May 5 at GIO Stadium, Canberra. The Kangaroos will be looking to build on their 2016 success after winning the Four Nations tournament in the UK, while the Kiwis will be seeking redemption.
Before the Kangaroos do battle with the Kiwis, the Harvey Norman Jillaroos will take on the Kiwi Ferns in a much-anticipated clash of the best female Rugby League players in Australia and New Zealand.
Don't miss out on seeing the greatest International Stars, playing for the top two Rugby League Nations do battle in preparation for the 2017 Rugby League World Cup.
BUY TICKETS