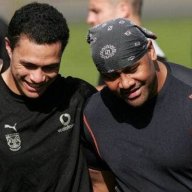 mt.wellington
Warriors Orange Peeler
Contributor
Etene and Dakohta will be with the Warriors next year I heard, the club rate them that highly, I heard there's some sort of deal being done over the scholarships, so they can attend St Kents and still play for the club.
Etene Nanai will be there 100%. Club will no doubt try accelerate his development. He wont be playing NYC long. Be playing ISP once he's bulked up and up to speed...
NYC Awards tonight; Chris Sio took out Player of the Year!
Really like that kid. Really good footy head on him, good speed and step. Looks like he's hitting a major growth spurt. Be one to watch for the future...