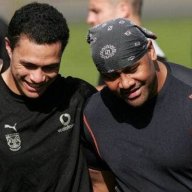 mt.wellington
Warriors Orange Peeler
2016 NRL SuperCoach
Looking to see if anyone is interested in joining the NZWF league for Super Coach. Also wondering if people would like to play overall or head to head.
Overall is when you are trying to win the big prize. Winner of the league is the highest ranked player in the league.
Head to head is when you just play against the other teams in your league. Theres a top 8 and a Finals round. Winner is the Grand Final winner.
They require different strategies so its often difficult to play both formats...