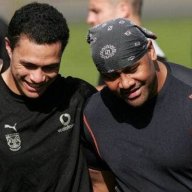 mt.wellington
Warriors Orange Peeler
MEMBER
EXCLUSIVE EVENT
Calling all Vodafone Warriors members
We are keen to see you at this year's forum and in full voice.
For those of you who are new to our tribe, we hold a members' forum where our passionate supporters are given the opportunity to have all of their questions answered by managing director Jim Doyle, members of our coaching team and other club staff members.
Given how crucial the next few weeks are and the need for our coaching staff and players to be focused totally on the job at hand, this year's forum will be held at the end of the season. Rest assured, the club's membership team will be in touch in the coming weeks with all of the details around when our forum will take place and you will have the chance to discuss any topics you wish.
For those members who are unable to make the function, we will also welcome your questions leading up to the forum.
Thanks for your loyal support.