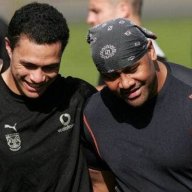 mt.wellington
Warriors Orange Peeler
Contributor
2016 Australia v Kiwis Test, Perth

For the first time ever, international Rugby League is coming to Perth. The Australian Kangaroos take on the number one world ranked New Zealand Kiwis in an end of season Test Match on Saturday October 15 at nib Stadium. Watch the big names of Rugby League do battle as they prepare for the upcoming Four Nations tournament in the UK.
As an NRL Ticketed Member, you not only have the opportunity to purchase tickets prior to the general public but also at a discounted rate. Details of your pre-sale window are below. Please note that you will not be required to enter a password when purchasing tickets.
NRL Ticketed Members Buying Window

Starts:
9am WST (11am AEST) Tuesday 19 July
Ends:
8am WST (10am AEST) Friday 22 July
Ticketed Members
Category
Adult
Conc. / Junior
Family
Cat A
$90* $80* NA
Cat B
$70* $60* $200*
Cat C
$50* $35* $145*
Standing
$40* $30* NA



*A payment processing fee of no more than 1.95% applies to purchase by credit card, debit card or gift card. The payment processing fee includes (but is not limited to) credit and debit card fees and expenses, administration and infrastructure costs. The fee will be added to the price displayed. The fee does not apply when you purchase by cash at outlets or box offices.