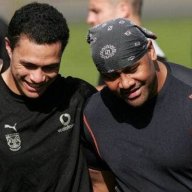 mt.wellington
Warriors Orange Peeler
Contributor

Date:
Saturday 18 & Sunday 19 October 2014
Location
:Cornwall Park, Puriri Drive, Auckland
Trials for the Vodafone Junior Warriors 2015 Squad will take place over the Saturday 18 & Sunday 19 October at Cornwall Park, Auckland. With selected trialists invited for a closed trial on Sunday. Please fill out the registration form below if you wish to be considered for an opportunity to trial.
Important
: Before registering for our trial it is important that you understand the following:
1.
With the high level of interest combined you are not guaranteed a place in the trial
2.
Any costs relating to travel/accommodation are your responsibility
3.
You will be required the sign an indemnity form before playing that includes:
3a.
I am of my own undertaking taking part in the trial game and understand the physical nature of the activity and potential of suffering injury.
3b.
Understand that I should not take part in the trial game if I have a pre-existing medical condition or injury that may be affected or aggravated by playing in the trial game.
Following the closure of applications, an email confirming your application with further information about the trial will be sent to you. i.e what is required for the day.
Applications close Thursday 9 October 2013
If you have any queries or need further information contact
Jordan Friend | Football Administrator
Jordan@warriors.co.nz
*Please note -
Only one registration per email address