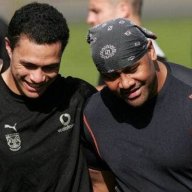 mt.wellington
Warriors Orange Peeler
Contributor
Just starting a thread for all 2015 Warriors U20 NYC talk. As was announced in October, Stacey Jones has been promoted to coaching the NSW Cup team while his Assistant Coach Kelvin Wright moves into the U20 coaching role...
Juniors Warriors get the Wright stuff
DAVID LONG

Photosport
POTENTIAL: Kelvin Wright will likely be Junior Warriors coach next year.


EXCLUSIVE: Kelvin Wright looks set to be promoted to replace Stacey Jones as the Junior Warriors coach next year, with Jones moving over to the NSW Cup team.



Rohan Smith and Jones were to have swapped roles next season, but Smith has taken up a job as assistant coach at the Titans and Sunday News understands Wright will be given the Junior Warriors job.

Wright is regarded as one of the best young coaches in the country and in August he was appointed analyst for the Kiwis during the upcoming Four Nations, working under Stephen Kearney and David Kidwell.

As a player, Wright helped the Auckland Lions to four Bartercard Cup national titles and in 2007 he was named the competition's player of the year. Wright also led Mt Albert Lions to Fox Memorial Cup titles in 2008 and 2009.

When he was given his job with the Kiwis, NZRL high-performance manager, Tony Iro was full of praise for him.

"Having worked with him, I know that he has an astute football mind and the potential to become one of our best coaches over the long term," Iro said.

Warriors general manager of football Dean Bell wouldn't confirm Wright's appointment, but said he was sad to see Smith move on after one year with the reserve-grade team.

"We were quite keen for him to stay, he's ambitious and there is no way we would stand in his way even though he had another year with us," Bell said.

"For young coaches, this is part of that pathway they go down and you don't want to block it, so we were quite happy in the end for him to go on to bigger and better things.

"Opportunities don't come around too often for coaches and when they do, you see a lot of movement happening with coaching staff."

https://www.stuff.co.nz/sport/league/10580893/Juniors-Warriors-get-the-Wright-stuff



-------------------------------------------------------------------------------------------------------------------------------------------------------------------------------------

​


What made me start this thread was an article that caught my eye on the future of the NYC competition. Looks like its to be canned...

HOLDEN CUP NEARING THE END?
U20s
December 6, 2014
THE Holden Cup under 20s competition may only have one year to go if a joint proposal to the NRL by the Queensland Rugby League and NSW Rugby League gets up.
The proposal, which has been made to the NRL, is for the under 20s competition to come under the umbrella of the state bodies with each Intrust Super Cup and NSW Cup side having a 20s side playing under their club's banner.
"There is an acknowledgement now that perhaps the NYC competition isn't achieving what we hoped it would achieve nationally," QRL chairman Peter Betros says.
"The Queensland Rugby League and the NSW Rugby League have come up with a proposal that has gone to the NRL to replace the NYC with a state based under 20 competition where every Intrust Super Cup (and NSW Cup) team would have an under 20s side."
The 20s would play before the Cup sides.
Former international Mark Murray told
RLW
back in 2007 that this was the model that the game should adopt.
"That was very perceptive of Mark and he has been one of the drivers behind that," Betros says.
"In 2007 the game was being run very differently to what it is now.
"In the administration now everyone gets a say and someone like Mark Murray's opinion is valued.
"What the game does well now is research, research, research and come up with figures.
"And the figures are compelling that the conversion from NYC into first grade is very poor, but the conversion from Intrust Super Cup into first grade is very good.
"All the NRL clubs now see that the career path is under 20s, into Intrust Super Cup or NSW Cup and into the NRL."
Betros says it is "only logical now that the under 20s would come under the banner of each statewide team".
"The proposition is on the table now. There are a few complicating factors with TV deals and sponsorships," he says.
"It won't happen next year but I am pretty certain that by 2016 we will have a state under 20s comp."
Betros says there was what he likes to call "a historic board meeting" where the NSWRL board came to Queensland to discuss the proposal.
"We put the issue on the table and their major competitions guy and our major competitions guy have sat down and nutted out the nuts and bolts.
"The proposition has gone to the NRL as a join proposition from the NSWRL and the QRL. We are both driving it."
- JOEL GOULD

https://rugbyleagueweek.com.au/holden-cup-nearing-end/
A bit disappointed we may see the end of a competition that the Warriors have dominated like no other.
I guess with what the article is saying is that we still have a chance to field an U20 team but they will be playing in the NSWRL competition. Means less competition, more travel and poor TV coverage IMO...