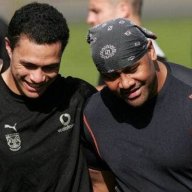 mt.wellington
Warriors Orange Peeler
Next Wednesday the Warriors will be having their annual members forum. This is a chance for members to hear about the state of the club and its future direction. Also an opportunity to ask questions of the CEO and coaches.
I'll be there and will try my best to record some audio for members who cant make it.
I implore all members who are able to attend the forum to go along and become involved. This is your best ever chance of making a difference at the club and voicing your opinion to those have the real push at the Warriors...
EXCLUSIVE INVITE
Membership Forum 2015
The Vodafone Warriors are pleased to invite you to the 2015 Membership Forum.
WHEN
: Wednesday 12 August, 6-8pm
WHERE
: Mt Smart Stadium, Corporate Lounge
WHAT
: Q&A with Managing Director Jim Doyle, head coach Andrew McFadden, NSW Cup coach Stacey Jones and NYC coach Kelvin Wright
The evening will be a chance for you, as a member, to hear how the club is performing on and off the field. Members will also be given the opportunity to ask questions from the floor and give feedback on your 2015 membership experience.
To register simply click on the link below and let us know how many of you will be attending.
We are currently working on options that will allow members form outside Auckland to engage with the forum either by a social platform or live stream. Details will follow next week
There will be prize draws at the end of the night with all who attend getting a chance to win.
We look forward to having you with us.
PS looking sharp
Gee
warriors_ballboy