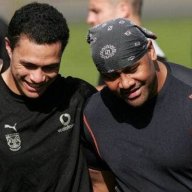 mt.wellington
Warriors Orange Peeler
Lousi always looks so good in NSW Cup but is some how useless in 1st grade. Been like that for years now as well.
Was a man amongst boys in the U20's. In the NRL he's a boy in mans body.
Sione Lousi can be a great defender. He was doing what Charlie Gubb was doing this year last year but his issue was always consistency. Have a blinder one week than go off the boil for a month. Once he done for that DDT tackle I never saw that mongrel in him again.
His hit ups will never be effective either. Doesnt charge onto the ball and is a slow runner so never gets enough speed going to make an impact.
Time to invest in another player for the future...