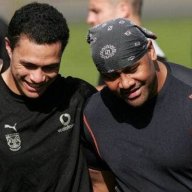 mt.wellington
Warriors Orange Peeler
Contributor
Another year another season. Tomorrow see's the start of the 2015 Auckland Rugby League competition. Phelan Shield division has been removed and all teams now play for either the Sharman or Fox competition.
If your by the club head down to your local and support the team. Most clubs can honestly do with the support that even buying a bucket of chips provides unless your one of the rent a team clubs like Mt Albert, Pt Chev, Howick and Papakura
#ShotsFired
Look forward to the season and banter. Goodluck to all teams involved...
​
PS
ramraider78
how the hell you's on top lol. See you at Otablu bro...
​