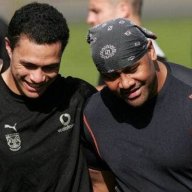 mt.wellington
Warriors Orange Peeler
Contributor
Didnt even realise this had started so this thread is a week late. Some great news, info and pics coming out of the NZRL website. Will be bringing you all the weekly draws, team lists, results, news and pics from the countries top competition...
First an important nod to the sponsors who make this all possible:
NZ Rugby League would like to acknowledge and thank naming-rights sponsor of the NZRL National Premiership - Pirtek fluid transfer solutions - who is also major sponsor of the NZ Kiwis. In addition, Pirtek supports league through its NRL association with the Brisbane Broncos and Parramatta's Pirtek Stadium.
WEEK 1 DRAW and TEAM LISTS
​
Saturday, August 23
1.30pm
Wellington Orcas v Northern Swords
Petone Recreation Ground, Wellington
Orcas
: 1-Anthony Utanga, 2-Bernard Gregorius, 3-Jon-Marc Stowers, 4-Raymond Lesoa, 5-David
Saumolia, 6-Shawn Playford, 7-Petera Rikiriki-Williams, 8-Paul Lemana, 9-Michael O'Brien, 10-Robbie
McKenzie, 11-Jon Masaga, 12-Nicholas Phillips, 13-Michael Nathan, 14-Grayson Putu, 15-Denzil
Hokianga, 16-Ben Tuia, 17-Chance Tauri
Swords
: 1-Israel Tahere, 2-Sharif Mangu, 3-Wiremu Snowden Te Iringa, 4-Ross
McFarlane, 5-Rikki Tarau, 6-Daniel Fulop*, 7-Samuel Henry, 8-Christopher Apoua, 9-Joel
Freeman, 10 tbc, 11-Te Tuhi Tipene, 12-Patrick Tane, 13-Kelson Harding, 14-Jordan
Hool, 15-Chris Mellar-Reynolds, 16-Andre Lennox, 17-Alex Salase
Referee – Tony Arnel Touch – Eric Kneepkens & TBC
2.30pm
Central Vipers v Canterbury Bulls
Yarrow Stadium, New Plymouth
Vipers:
1-Aaron Whitikia, 2-Jo Ratu, 3-Che Barlow, 4-Vailoa Kereti, 5-Tyson Young,
6-Cruz Rauner, 7-Colin Hokianga, 8-Kele Kose, 9-Travl Ngatoko, 10-Gorden Karaitiana,
11-Jarrod Morfett, 12-Wiremu McSeveny, 13-Richard Gillies, 14-Dylin Hall, 15-Sione
Sifa, 16-Josh Kerr, 17-Ale Feaunati
Bulls
: 1–Ken Tofilau, 2–Danny Latu, 3–Erwin Sauni, 4–Vinnie Paul, 5–Cyrus Timo-Latu,
6–Izic Placid, 7–Darren Tonihi, 8–Paradise Mann, 9–Manu Weepu, 10–Chris Bamford
(capt), 11–JJ Smith, 12–Corey Lawrie, 13–Dan Moevao, 14–Toi Sepuloni, 15–Agaese
Fiso, 16–John Tafua, 17–Vincent Tusa
Referee – Tane Kaiwai Touch – Dave Robati & Marissa Edmonds
Sunday, August 24
2.30pm
Akarana Falcons v Wai-Coa-Bay Stallions
Birkenhead War Memorial, Auckland
Falcons
: 1-Mao Uta, 2-Tee Mahe, 3-Tangi Ropati, 4-Willie Peace, 5-Simon Luafalealo, 6-
Simon Ieremia, 7-Levi Norton, 8-Kaleni Fraser, 9-Semisi Mau, 10-Trent Schaumkel, 11-
Taylor Daniels, 12-Karl Semeti, 13-Brandon Motion, 14-Sam Cook, 15-Junior Fotu, 16-
Matt Tafutu, 17-Siliga Kepoa
Stallions
: 1-Caleb Heke, 2-Isaac Robinson, 3-Mounga Molisi, 4-John Koko, 5-Ryan
Gordon, 6-
Johnson
Peri, 7-Hayden Karena (capt), 8-Tarquin Court, 9-Raureti Grace, 10-
John Love-Henry, 11-Cody King, 12-Terry Kopua, 13-Jason Whareaitu, 14-Hamiora
Mihaka, 15-Callin Tereu, 16-Mosese Mafi, 17-Mac Carson
Referee – Steve Kilgallon Touch – Rochelle Tamarua & TBC

Counties Manukau Stingrays
bye
WEEK 1 RESULTS and LADDER​
Saturday, August 23



Wellington Orcas 38
(Bernard Gregorius 3, Josh Kohika 2, David Saumolia 2 & Petera
Rikiriki-Williams tries; Shawn Playford 3 goals)
Northern Swords 14
(Joe Freeman,
Sam Henry & Jordan Hool tries; Henry goal); HT: 22-4
Canterbury Bulls 18
(Vinnie Paul, Cyrus Timo Latu & Chris Bamford tries; Timo Latu 2
& Dan Moevao goals)
Central Vipers 12
(Joe Ratu & Tyson Young tries; Aaron Whitika
2 goals); HT: 12-6
Sunday, August 24

Akarana Falcons 56
(Mao Uta 3, Manueli Vetenibua 2, Jeremiah Faaumuumu, Simon
Luafalealo, Simon Ieremia, Kaleni Fraser & Tevita Vea tries; Ieremia 7 & Levi Norton
goals)
Wai-Coa-Bay Stallions 10
(Hayden Karena & Isaiah Cooper-Tetevano tries;
Karena goal); HT: 30-4
Counties Manukau Stingrays
bye
​